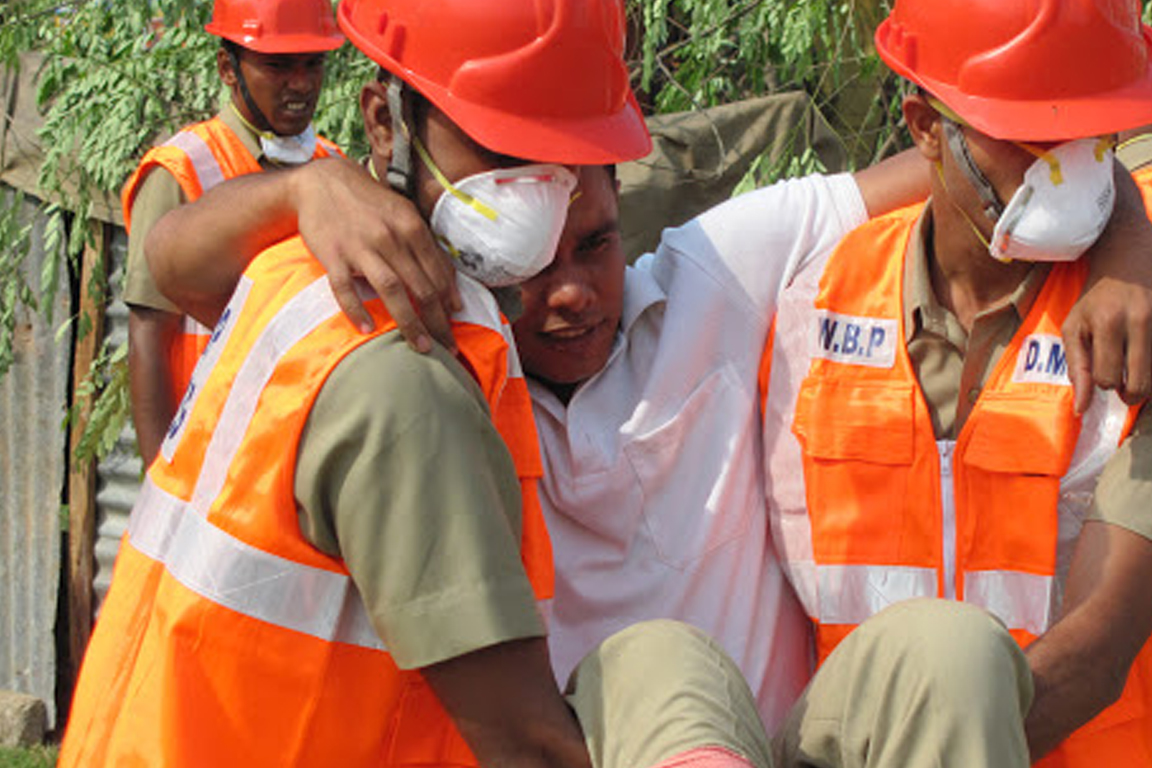 Disaster Management Department
Disaster management means managing resources and various responsibilities to deal with all humanitarian aspects of emergencies. This may include preparedness before disaster, response and recovery i.e. rebuilding and supporting society. The purpose of this is to lessen the impact of disasters. Disaster management efforts aim to reduce or avoid the potential losses from hazards, assure prompt and appropriate assistance to the victims of a disaster, and achieve a rapid and effective recovery. It is crucial that hospitals remain safe and functional during and after disasters. The disaster management team fights against natural calamities and fire.
In Howrah Municipal Corporation this department was created in 2013. The main function of this Department is to remove trees that block the roads during Cyclones like "Fani", "Bulbul". During collapse of old dilapidated building the team members of Disaster Management Team work hand in hand with fire brigade. During fire also they work with them. During water logging relief material distributed by this department.
Officer
Office
Howrah Municipal Corporation
4, M.G.Road, 3rd Floor, Annexe Bldg.
Howrah-711101
Contact US
EPABX 
P.K. Bhanja
Biplab Roy
Devdas Dey
Bholanath Naskar
( + 9133) 2638 3211, 3212,3213
9830163582
9830493115
9831341637
7003615284