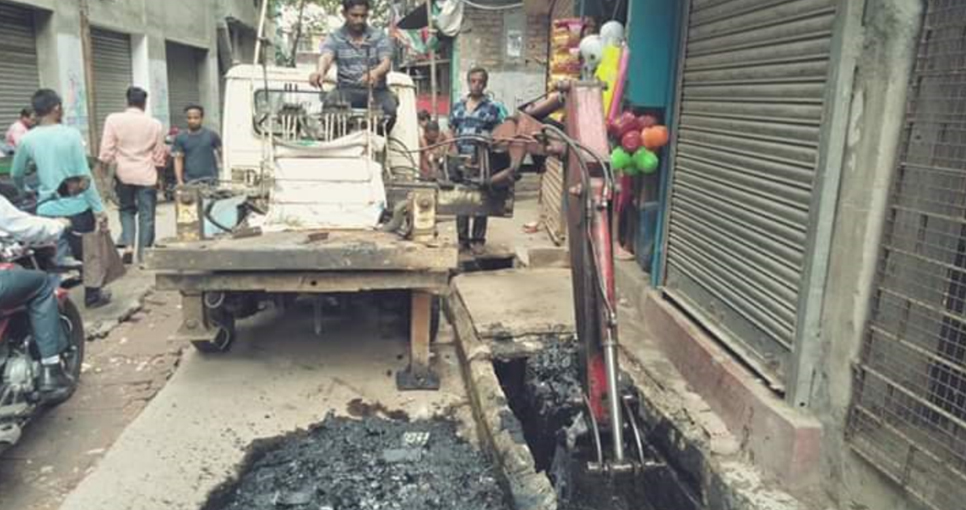 Sewerage & Drainage Department
Ancient literatures suggest that riverine and forested tracts can be found in and around Howrah. The characteristic feature of this riverine landscape is the levee formation, as a consequence of which the entire tract between Rupnarayan and Hooghly is divided into three broad but shallow troughs. In these shallow troughs, the low-lying areas contain a number of swamps, locally known as "jalas". These jalas are not able to drain out the water which accumulates during the rainy season.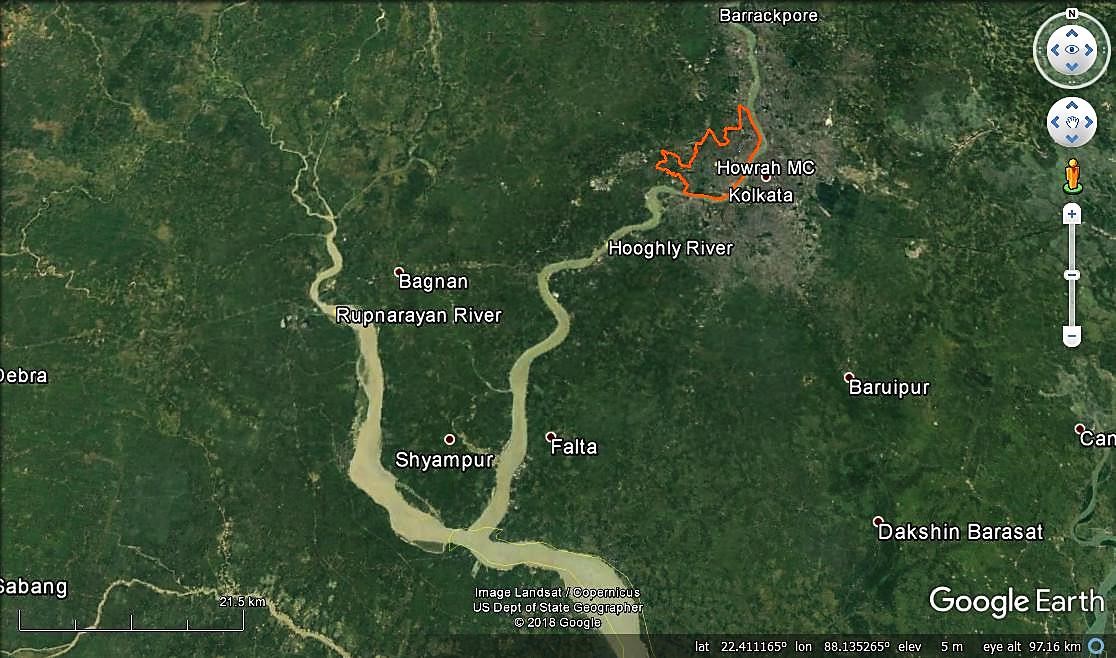 Causes for water accumulation during rainy season in Howrah
The eastern part of the city is situated on the comparatively higher Hooghly levee, while the western part occupies the portion of Howrah swamps, extending from north to south between the Hooghly and the Saraswati river.
The swamps located in the Rajpur area and Amta prevent the water from discharging in the river efficiently.
The river channel of Hooghly becomes very broad in monsoon and rises above sea level, thus preventing water from low lying area of the levee region of Howrah to discharge the water in the river.
The important regions of the city like Shibpur, Salkia, Bamangachi, Chakraberia and Santragachi were interspersed with low lying marshes and paddy fields, which used to form as vast sheets of water during monsoon. Although these areas have been urbanized now and the built up density has increased, the effect of water accumulation still persists.
The big marshy lands are now located in Padmapukur and Kasundia.
The trends and outlets of natural drainage pattern of Howrah city claim a north-west to south-east flow of storm water. Such observations have led to the development of a robust drainage infrastructure over different time periods by the Howrah Municipal Corporation, to prevent any disaster from water logging in the city.
The main task of the Department is to prevent water logging due to clogging of Sewer Lines. This is done by Jet Cum Suction Machines and Bucket Machines. In case of minor blockage departmental labours and agencies are engaged for Desilting of High Drains & removing of blockage.
Officer
Executive Engineer
Assistant Engineer
Sub-Assistant Engineer
Supervisor
P.K. Bhanja
Sujoy Kumar Sengupta
Arup Marik
Dharmendra Singh
Office
Howrah Municipal Corporation
4, M.G.Road, 3rd Floor, Annexe Bldg.
Howrah-711101
Contact US
EPABX 
P.K. Bhanja
Avijit Das
Arup Marik
Dharmendra Singh
( + 9133) 2638-3211/3212/3213